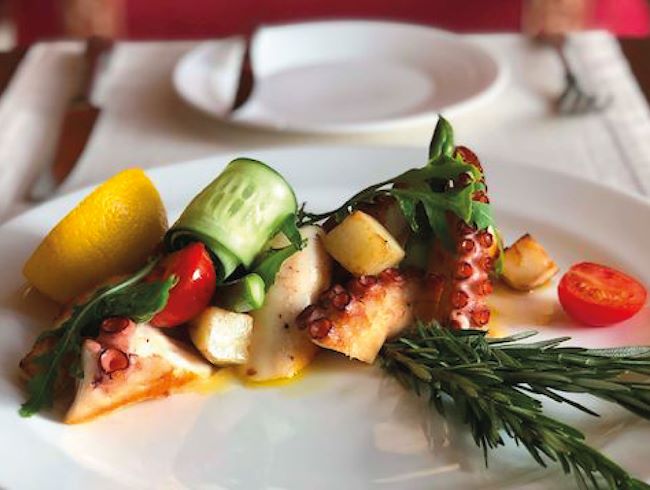 Espresso Business Lunch
Take the opportunity to be transported to Italy in the afternoon break with its famous 'Espresso Business Lunch' and immerse yourself in the captivating Tuscany Village inspired design.
Embark onto a delightful journey curated to entertain every palate by the passionate chefs and start your exploration with the daily selection of Villa Toscana's flavorsome antipasti. Continue with a vast array of luscious main course collections such as homemade pasta, charcoal-grilled lamb chop, mixed fried calamari and prawns with seasonal vegetables and many more. Conclude your journey with the selection of mouthwatering homemade desserts.
Monday to Friday
12:00PM - 3:00PM
Antipasti with desserts AED 95
Antipasti with a main and dessert AED 120
No discounts are applicable on this offer.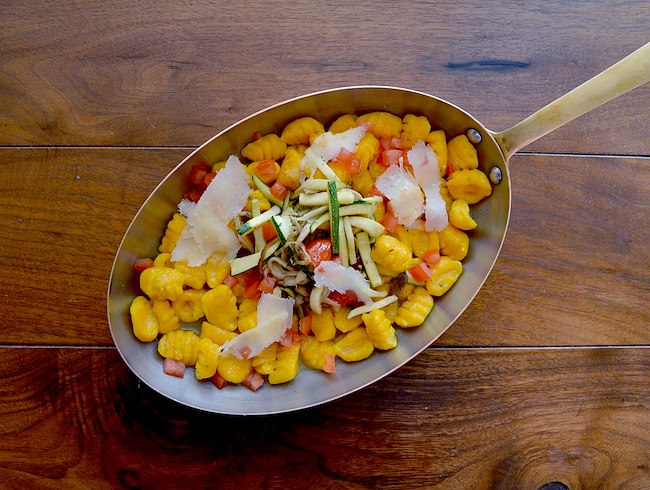 Gnocchi Festival
Join Villa Toscana's culinary celebration and pamper your taste buds with the irresistible feast carefully curated by Chef Vittorio Nania and his passionate team at the Gnocchi Festival.
Capture an unforgettable evening and indulge into a vast array of heartwarming homemade gnocchi served in the warm and rustic ambiance of Villa Toscana. Offering wholesome specialties such as homemade potato gnocchi with tomato, basil, and buffalo mozzarella; striking purple potato gnocchi with rich gorgonzola sauce and fig jam; and gnocchi with pumpkin cream, porcini mushrooms, and Italy's world-famous summer black truffle.
Continuing to the finest tastes of the sun-kissed island of Sardinia, you are also invited to sample Sardinian gnocchetti with white grape and rabbit ragu or the uplifting aromas of gnocchi with duck ragu.
19th August - 28th August 2022, from 7:00 PM - 11:00 PM.
A La Carte.