TUSCAN CUISINE
Simplicity is central to the Italian and Tuscan cuisine. White truffles from San Miniato in October and November, Chianina and Maremmana beef of the highest quality, fresh harvested vegetables and warm 'pane di campagna' set the scene for a trip to one of the most reputable cuisines of the world.
At Villa Toscana most of the menu items will be created with dishes from the regions of Tuscany, Umbria and Emilia- Romagna. We think very hard about the origins of our ingredients and every season we engage with our suppliers, to ensure that the menu reflects the true tastes of central Italy.
Cannelloni Festival
20th – 30th September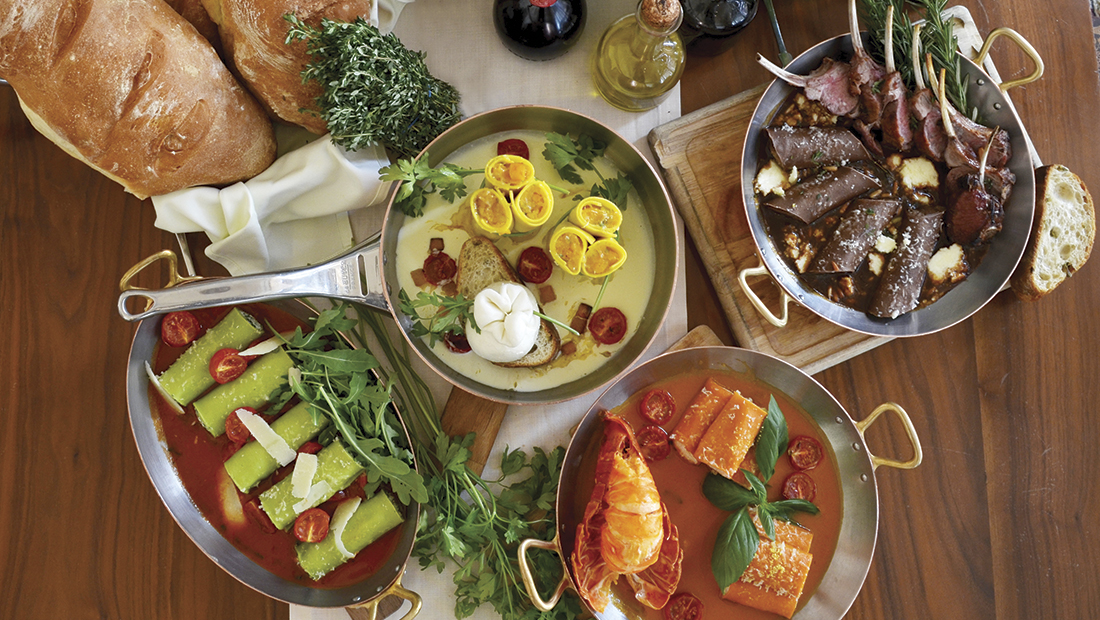 Culinary Chef Rosario Martorana invites to relish a fine selection of traditional and modern cannelloni, one of the oldest Italian food traditions tracing back to 1770, at the capital's renowned Villa Toscana. The award-winning restaurant is not only standing out for its excellent service and most authentic Italian experience, but also for the monthly food festivals celebrating the truly traditional tastes of Italy. "Cannelloni" translates to "large reeds" from Italian, a reference to the hollow tubes of pasta that are filled before being baked. This September, try Tuscan Cannelloni "Fiorentina", filled with pears and goat cheese, Lobster Cannelloni or Tuscan Cannelloni "Dolce Forte" stuffed with lamb and chocolate.
Time: Daily from 07:00PM to 11:00PM
Price: a la carte
Grape Pairing Dinner
26th September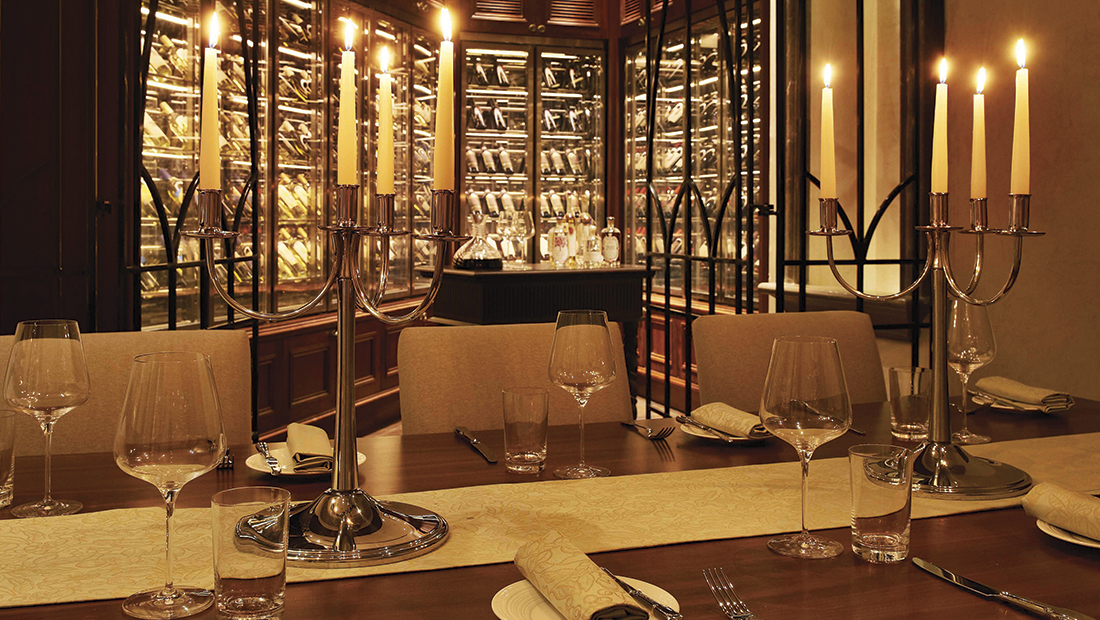 Join us in Villa Toscana for a delectable 4-course dinner paired with the finest grapes hailing from one of the most famous vineyards in Tuscany.
Time: from 07:30PM
Price: AED 320 per person
Espresso Business Lunch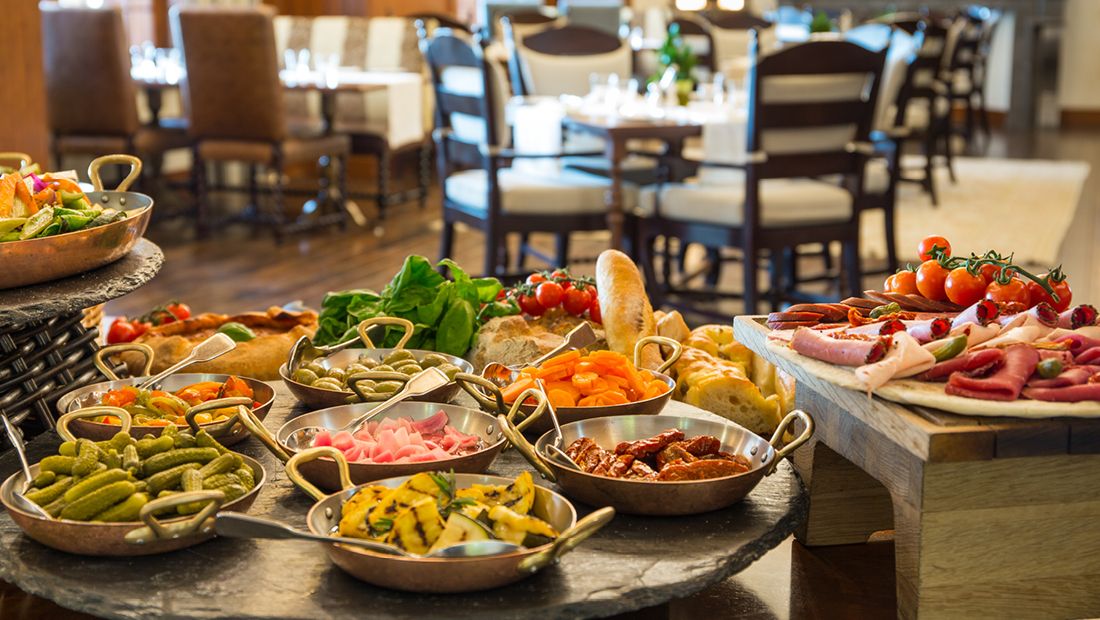 To Italy and back in under an hour.
Antipasti buffet with espresso AED80*
Antipasti buffet with a main, dessert and espresso AED105*
Available: Sunday – Thursday
Time: 12:00 noon – 3:00pm
Aperitivo at Villa Toscana Bar
Dinner guests enjoy complimentary pre-dinner antipasti at Villa Toscana bar.
Each evening Villa Toscana opens its doors to food aficionados seeking a unique and heartfelt dining destination. Authentic Tuscan cuisine matched with relaxed yet informative service guarantees an unforgettable dining experience.
Time: 7:00pm – 9:00pm
*All prices are in UAE Dirham and are inclusive of all applicable service charges, local fees and taxes.
Lunch Service

12:00 PM - 4:00 PM (Sunday toThursday) & 12:00 PM - 3:00 PM (Friday & Saturday)

Dinner Service

7:00 PM - 11:00 PM

Aperitivo

7:00 PM - 9:00 PM